How to Prevent Hoist Breakdowns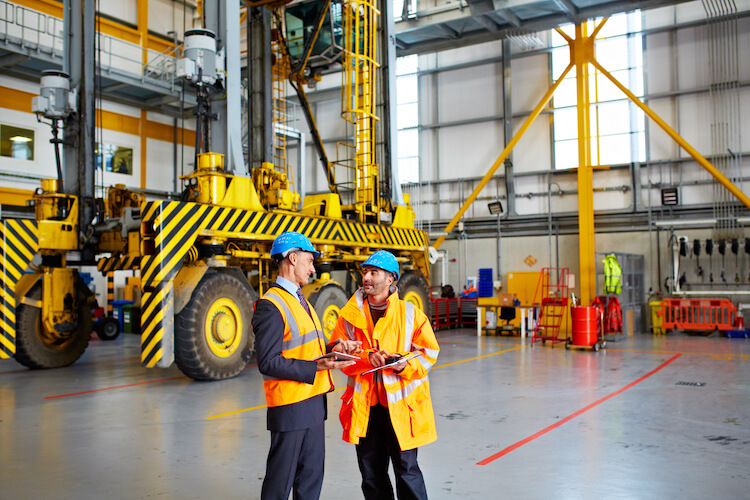 Posted on 08/28/2017 | Crane Repair Company|
Safety
Like any piece of equipment, it's important to properly maintain your hoist to ensure the safety of the operator and the efficiency of operations.

While it's important to have a detailed emergency plan in the case of hoist component failure, conducting daily and frequent inspections of your hoist is the best way to prevent breakdowns.
"Daily and frequent inspections are really critical," says Greg Butler, product support technician and training lead with Harrington Hoists, Inc. "Often times, we see somebody did an inspection somewhere, said it was good, and two weeks later another employee says 'look at this chain,' and it's worn 75 percent of the way through.
"That didn't just happen in two weeks. So whoever did the [first] inspection didn't do a very good job of it."
Here are the specifics that operators and owners should look for during their daily and frequent inspections to prevent hoist breakdowns.
What to Look for During Inspection
Daily and frequent inspections aren't necessarily complex or involved, but you do have to be diligent and ensure you know what to look for during your inspections.
Many manufacturers offer general maintenance criteria based on the hours of use or number of starts on a hoist. This information can often be found in the owner's manual.
Electrical Failure
Electrical failures are often the most important issue to look for when you inspect your hoist. "As far as a breakdown goes, the biggest thing is making sure the hoist is electrically in good condition and that the chain is in good condition," says Butler.
"If the chain wears out, that can cause the load sheathe to wear and can cause chain guides to break, which is a pretty significant breakdown. It's going to take some money and time to get that repaired."
How to compare hoist duty classifications
Transformer and Contactor Failure
There is little you can do in terms of preventative maintenance for components such as transformers. This piece of equipment will need to be replaced upon failure.
However, the contactor should be monitored for any extreme arcing on the contact points. This is a sign of significant wear and potential failure of the contactor.
Hook and Latch Failure
During your daily and frequent inspection, check all hooks and latches to ensure that the limit switch is in good working condition and that all chains are clean and well-lubricated. Poor working condition of hooks or latches can cause injuries or significant financial losses if they are ignored.
"I think it's critically important to stay on top of our inspections to make sure that the hoist operator can go home safely at the end of the day," says Butler. "That's the big key – operator safety. If the hoist is in good shape and he's got a good piece of equipment that's reliable and working properly, then it shouldn't be a problem."
Safety should always be the number one concern of any hoist or crane operator. Learn the top five safety considerations for crane operations.
Harrington Hoists Inc. is a Pennsylvania-based crane and hoist company, established in the 1800's. Crane Repair Company is a proud distributor of Harrington Hoist equipment.