How to Tell if Your Crane or Hoist Needs Repairs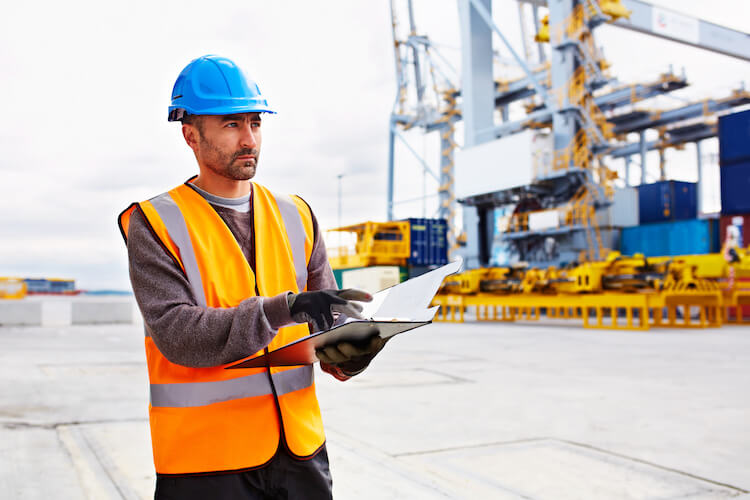 Posted on 12/04/2017 | Crane Repair Company|
Cranes 101
Proper maintenance and timely crane repair is essential to keeping your crane or hoist running safely and efficiently.
All parts and mechanisms of your cranes and hoists are required to be properly inspected by a qualified person at least every 12 months.
However, employees should keep an eye out for signs of failure or impending failure, as a repair issue could easily become a safety issue before the annual inspection.
Here are the key elements for determining if your crane or hoist needs repair, as informed by OSHA standards.
Excessive Wear
Cracks, distortion, or significant wear can compromise the safety and performance of your crane or hoist. Regularly check the following parts and mechanisms for excessive wear, cracks or distortion:
All welds on the machine
Sheaves and drums
Pins
Bearings
Shafts
Rollers
All locking devices
In addition to the parts above, chains and chain drive sprockets should be checked for excessive wear, chain stretch and the possibility of crushed chain links.
Shiny Surfaces
Shiny surfaces in your moving parts could be a sign of abrasion – slow erosion of your equipment due to friction and wear.
All wires, joints and other moving parts could be susceptible to abrasion. While abrasion damage is slow to accumulate, the end result could be the failure of a key structural feature of your crane.
Learn more about why and how often your crane needs inspection >
Corrosion
Corrosion can cause loss of strength, compromised systems and compromised integrity.
Bolts, rivets and other fasteners should be checked to ensure they are not loose, failed or significantly corroded.
The equipment structure, including the boom and jib, should also be inspected for deformities, cracks and corrosion as well.
Leaking Engines
Gas, diesel or electric engines should all be inspected for safety-related problems such as leaking exhaust and ensuring the proper operation of emergency shut-down features.
Leaking or Blistering Hoses
Many cranes have a variety of hydraulic, pneumatic and otherwise pressurized hoses. These hoses and their fittings should be regularly inspected for the indications of leaks.
Check the outer hose covering for blistering or deformation, as this could be a sign of part failure or an impending failure.
The pumps and motors that the hoses are connected to should also be inspected for failing performance indicators – unusual noises and vibration, low operating speed, excess heating of fluid and low pressure.
Leaking Cylinders
Hydraulic and pneumatic cylinders should be checked for drifting caused by fluid leaking across the piston. Rod seals and welded joints should be inspected for leaks as well.
Cylinder rods should be checked for scores, nicks or dents — as should the casing, or barrel. Rod eyes and connecting joints should not be loose or deformed.
Check Related Equipment
All related equipment which is not part of the crane system but works in tandem with your crane or hoist should be regularly checked to ensure they're working optimally and safely.
Hooks are bent to begin with; however, misapplied weight can bend the hook in a manner which the mechanism was not intended for, which can compromise the hook's integrity.
Ropes and slings used in the process should be oiled regularly, as dry, brittle ropes will be more prone to breakage.
Pro-tip: Always listen for changes in the noises that your crane, hoist, or related equipment makes during usage – this could indicate a breakdown or corrosion in parts.
Safety should always be the number one concern of all crane and hoist operators. Learn the top 5 safety considerations for crane operations >